Our main focus is you and
Earning your trust from day one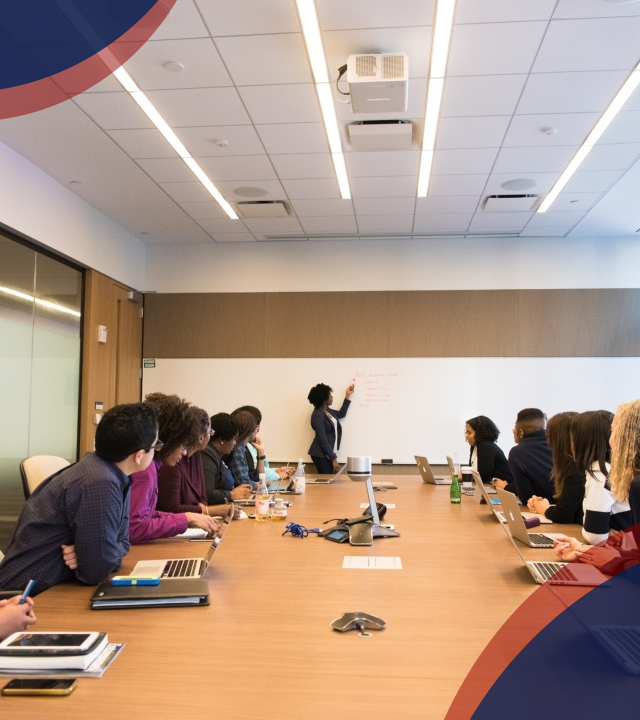 Founded in 1996, Ascellon is a widely-respected Management Consulting and Information Technology (IT) company, specializing in innovative enterprise-wide solutions that address our customers' unique challenges. We provide comprehensive professional services to organizations of all sizes, applying our expertise in healthcare, IT and program management.

Our proprietary, ISO 9001:2015 Registered, Quality Management System enables Ascellon to fast-track projects, reduce risk and apply best practices so customers can achieve consistent, cost efficient, quality results, within predictable timeframes. This unique value proposition has rewarded customers with an exceptional Return on Investment (ROI). It has also rewarded Ascellon with robust growth for nearly two decades. Ascellon's services are available through a variety of contracting vehicles, including the 
GSA Professional Services Schedule (PSS) Contract
 and the 
GSA IT Services Schedule
. Our customers include public and private companies, government agencies and non-profits. We have developed a reputation for delivering Quality results on time and within budget.
Our success story continues…
Ascellon launches Cybersecurity business unit to address the data security needs of small to medium size enterprises.
Ascellon receives CMMI-Dev Level 3 assessment for our institutionalized structured process for developing software products.
Ascellon launches ANSWERS®, a data analysis tool to help customers with health data analysis.
Ascellon is awarded national contract by the Veterans Administration (VA) to conduct annual surveys of facilities under its State Veterans Homes Program.
Ascellon formalizes its Quality Management System (QMS) and receives ISO 9001 certification.
The company is rebranded under the new name of Ascellon Corporation.
Awarded the Government Services Administration (GSA) Information Technology Schedule Contract for Professional Services.
Awarded two national healthcare facility survey programs by Centers for Medicare and Medicaid Services Long Term Care facilities and Psychiatric Hospitals.
Awarded the Government Services Administration (GSA) Information Technology Schedule Contract (IT 70) and also won two government contracts at the Centers for Medicare and Medicaid Services (CMS), and at the U.S. Navy, Naval Supply Command.
Comp-Tech Associates, Inc. (Ascellon's previous name) is founded to provide Information Technology and Management Consulting services to public and private sector customers. Co-founders Ade Adebisi and Sheila Scott become the first two employees of the company.
Our vision, mission and values are more than just words. They describe our present ideal and commit our company to a future of service and innovation. They set the overall tone for our organization, establish corporate boundaries, define our behavior and express our reasons for being.
To be recognized as the company that understands and satisfies the needs of our customers through teamwork, innovative ideas, and integrity.
Our goal is to be recognized by our customers and those we serve as a reliable partner that provides value through innovative solutions, extraordinary service, and a competitive price.
Team Work
Teamwork– Our team is supportive of each other's efforts and of the efforts of the company. We respect all individuals and value their contributions. We treat our team members, customers, partners and suppliers with mutual respect and sensitivity, recognizing the importance of diversity.
Integrity
We act with honesty and integrity, not compromising the truth.
Out Side In Focus
We believe that growth comes from looking at challenges through the eyes of customers and all those we serve. Taking an "outside-in" view ensures that our efforts are always relevant and applicable to "real world" opportunities.
Agility
We believe our success depends on speed and flexibility, responding to fast-changing needs with creativity and grace. We will make course corrections that ensure our ability to keep ourselves aligned with those we serve.
Innovation
We believe that meaningful, productive solutions are achieved only by looking at challenges and opportunities from new angles.
When we started Ascellon in 1996, our founding vision was to empower customers to use information to accomplish missions and to achieve breakthroughs. That vision still endures today.
Few companies large or small do as much as Ascellon to help customers ensure quality, meet mandates and apply best practices. That's because few companies have IT expertise built into their capabilities – and culture – like Ascellon. It's what has enabled us to create a proprietary Quality Management System based on ISO 9001:2015 Certification processes that delivers high-quality results for our customers, in timeframes they can count on.
To these proven high-quality tools, we add Ascellon's greatest strength: our unsurpassed concentration of senior-level expertise—from certified program managers, to nationally recognized experts on healthcare quality assurance, health IT, IT security, data mining, data analysis, process improvement, and business management systems. Their experience and adaptability make it possible to achieve success even when unforeseen issues arise.
We are proud to say that our commitment to developing and implementing effective metrics, accountability and excellence has done more than win Ascellon awards: it has won us a reputation as a cost-effective resource and a trusted advisor. On behalf of everyone at Ascellon, we consider it a privilege to partner with our customers to shape the future.